I Have Nothing To Look Forward To
On graduating college during a global pandemic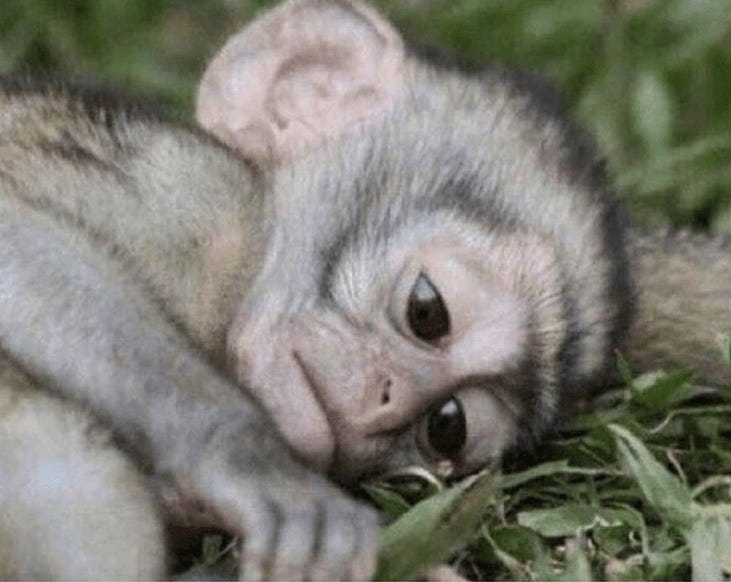 Today I woke up and took a shower for the first time in five days. I thought the shower would make me feel cleaner, but it just made me more damp. I had run out of my beloved CosRX Acne Pimple Master Patches, which seemed to mean both everything and nothing, so I put toothpaste on my zit like some kind of Judy Blume character. Then I went downstairs and ate toast. I used the beautiful Japanese milk bread my mother had baked a few days before. Spread with cashew butter and fig jam, it was objectively awesome toast. It was toast with free time and disposable income. Toast that owned multiple tote bags and read about architecture and had eaten at Sqirl. Maybe all I need is to eat toast like this, I thought as I chewed. This is such an intense and privileged form of pleasure that surely it can sustain me for as long as I need it to. For a moment, the toast was all that mattered to me in the world. But then it was gone. And I still had a whole day to fill!
I am very lucky, to be clear. I know this is a world's-smallest-violin kind of essay. I'm healthy. Everyone I know is healthy. My parents are working from home. The virus is starting to bleed into my life only at the very edges, in the form of minor celebrities and friends-of-friends: sad, and scary, but distant. My own life is no more difficult than it was two and a half weeks ago. In fact, by a lot of metrics, it's way easier — the bathtub isn't flaking! My mom does my laundry! A twenty-five page paper just turned into a fifteen-page one!
But even though it's never been more true that, Kim, there's people that are dying, it's been hard lately not to feel blue. What do you do when almost everything that made up the texture of your life vanishes, with almost nothing to replace it?
The world has always been filled with more suffering than I can imagine. But now I have so much time to imagine suffering. And so little else to invite imagination.
Right now I'm living in my parents' comfortable house in Arlington, Massachusetts. I will graduate from college in May. This will be the biggest change in my life thus far, that from student to not-student, but nothing will mark it. Not because commencement is canceled (although that doesn't help) but because I'll still be here — living at home, frantically applying to jobs, far away from all my friends. Maybe by then I'll be able to go to a restaurant with my family to celebrate, but probably not. Maybe by then the economy will have bounced back and employers will be hungry to hire, but probably not. Maybe by then I'll have heard from a fellowship or an internship or, please, a real, full-time job — but probably not.
What will I return to when the pandemic is over? One life has ended and now another one's supposed to begin. What will any of us class of 2020 humanities major dipshits return to?
I know I'll probably be fine in the end, but the shaky promise of a distant future (if "distant future" is even a concept to believe in at this point) is a small comfort when the immediate future looks like nothing at all. I used to have a lot to look forward to. Big boozy dinners with friends where two people bake bread and three people cook beans. Sour beers at Rudy's. Half price wine at Barcelona. Leaving class at 5:20 with my eyes hurting and brain buzzing and realizing the sky is just starting to turn pink and it's warm out. Lounging on Cross Campus on the first really sunny day of spring. Dance parties at Partners, drinking syrupy gin-and-tonics in ribbed plastic cups and drawing hearts in the steamed-up mirrors. Ill-advised last-chance hookups. My friends' thesis shows, where I could gush about how talented they are or else not understand their work at all but love it anyway.
I always had uncertainty in my future — I signed up for that, when I majored in English and refused to express interest in anything lucrative or that had job security — but, God, I used to have other things too.
One thing I've been filling my time with is reading Ulysses. (Don't worry, it's for a class. I promise I am not the kind of asshole who would look at a government-mandated shelter-in-place order and think, "Great, finally some free time to read Ulysses!") I don't like it very much. It's as difficult and dense as I expected it to be, but it's also unbeautiful and frequently dull, which were not opinions I held about Dubliners or Portrait of the Artist as a Young Man.
What I find compelling, though — besides Stephen Dedalus's invention of oat milk — is how much the characters struggle to imagine a future. The novel takes place over the course of a single day. Nothing's been resolved by the end. Nothing's even really happened. Ireland continues to hover on the brink of post(?)coloniality; the survival of Leopold Bloom's marriage remains in question; Stephen is still broke, angry, and completely unfulfilled as an artist. Ulysses was written during the Irish War of Independence and in the immediate aftermath of World War I. Death was everywhere. Nothing was certain. "History is a nightmare from which I am trying to awake," says Stephen in one of the early episodes. The circumstances are different, of course, but it's a sentiment I recognize. Coming of age between 2016 and 2020 has made me very wary of "living through history."
I'm not a complete cynic. I have (a very, very, small amount of) hope that this crisis will force our society to become less fundamentally bullshit than it is now. It's possible that Americans will refuse to accept any longer the profound cruelty of social necessities being tied to one's employment or citizenship status or (please! please) criminal record. I hope so. I really do. I hope the world we return to is a better one, especially for those who don't have the material comforts I am 100% taking for granted right now.
In the meantime, though, I'll keep looking for things to look forward to. Concrete things. It's an immense privilege not to be worried about your long term survival, but it's a real bitch to have to come up with stuff to make that survival seem appealing. This is where some painfully sincere self-help faux-Buddhist Goop-lite asshole might say: look forward to feeling the sun on your face! To petting your cat! To spending time with your family!
To which I would say: maybe you're right, but this is not the fucking time.
Recommended Reading